Through the Family and Faith program, parents – as the first educators of their children – are invited into a deeper and more intimate relationship with the person of Jesus Christ.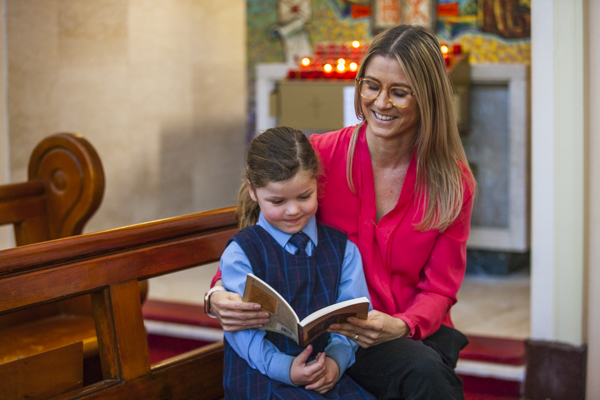 All members of our school are committed to harmonious, supportive and respectful relationships. Our school motto of 'My God and my all' is evidenced in all that we do as a school community in partnership with parents and carers.
Our family educator facilitates a range of pastoral care programs for students including 'Peaceful Kids' (support for anxiety), 'Seasons for Growth' (grief and loss) and 'Young Franciscans' (student leadership) to enhance student wellbeing.
Opportunities for parents and carers to connect with the school's faith life are provided in regular SPaR: Stop, Pray and Reflect and 'Coffee club' sessions together with Sacramental program art workshops and St Vincent de Paul Outreach ministry involvement eg 'Vinnies Night Patrol'.